Queer Porn .TV
Established in 2011 by TROUBLEfilms, QueerPorn.TV makes it's own queer porn – and also brings in hot content made by other excellent queer porn artists around the world. I hope you like what we've done here.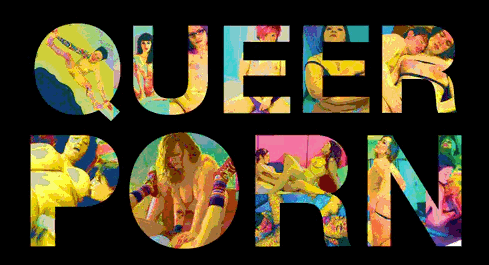 QueerPorn.TV is proud modern sluts, trans guys, trans ladies, genderqueers, cisgendered folks, fags, dykes, tops, bottoms, switches, sadomasochists, perverts, activists, punks, and artists at their kinkiest, raunchiest, filthiest, rawest, most passionate, radical, and real.
Public access to queer kink, gritty sex-positive hardcore porn, and real queer sex.
Everyone can enjoy Queer Porn TV! Our exclusive content, which is unlike any other porn on the web, is available for streaming and download in digestible bites. For the real connoisseur of raunchy romantic queer porn who wants more bang for their buck, we offer access to the VIP Lounge.
The Queer Porn TV VIP Membership is your ticket to a Free Open Bar of intoxicating sex, or an All Your Can Eat Buffet of juicy voyeurism.
Become a VIP member AND JOIN US!
Their alluring personalities and outrageous performances embody the contradictions inherent in Queer Identity and Queer Desire: they are nasty and romantic, glamorous and natural, creative and spontaneous, personal and political.
VIP Lounge memberships are billed at $29.99 a month, please go to cancel.verotel.com to end your subscription.