QueerPorn.TV has produced some incredible films for TROUBLEfilms that are free for our members (as seperate scenes, mostly) and available for sale as full length downloads as well as DVD in our store and the TROUBLEfilms store. We've also been syndicated by PinkLabel, AEBN, HotMovies, and AdultEmpire VOD platforms, and recently just launched our new AmateurPorn account to sell our films there, too.
Access, are we right?
And now, a list of our awesome as fuck queer porn films and some links to buy them.
Direct customer service is always available through our contact page.
FUCKSTYLES 3: THREESOMES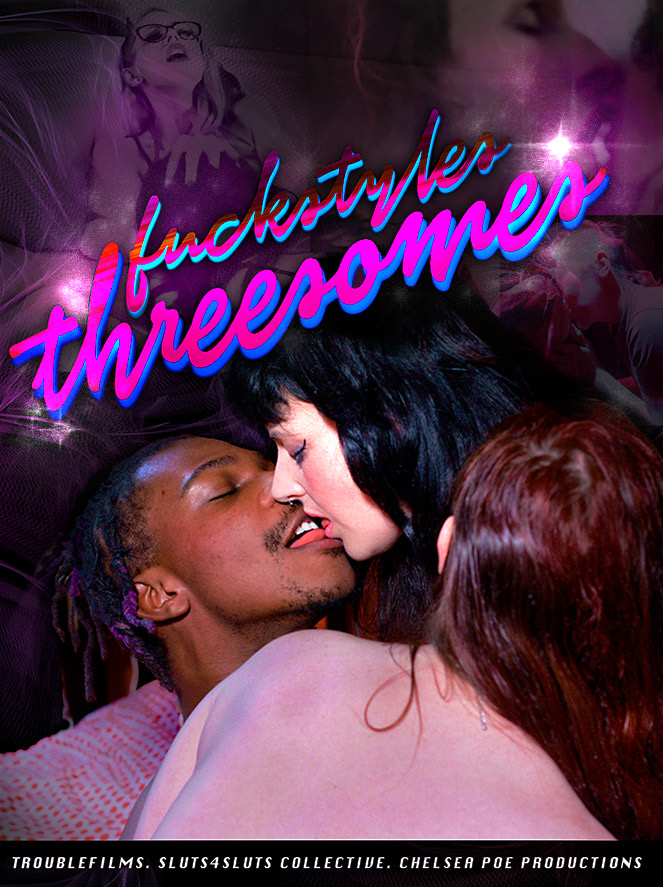 Fuckstyles is QueerPorn.TV's anthology series, all massive collaborations with your favorite queer porn directors. Fuckstyles 3 is the first to have a theme, and we've narrowed it down to four longer scenes. What better theme to set up this trilogy than threesomes, I'm gonna say it, the *ultimate* queer sex act. There's just no way around it, no matter where you begin – you have no idea where you will end. The suspense, the tension, the wandering hands and mouths… it's our biggest fantasy, it's your biggest fantasy, and it's the glorious theme of Fuckstyles 3: Threesomes.
Starring Goddess Kyaa, River Enza, Chelsea Poe, Ari Crow, Mad Kate, Rooster, Dion De Rossi, Big Papa, Mitch Shell, EM, and Penelope.
---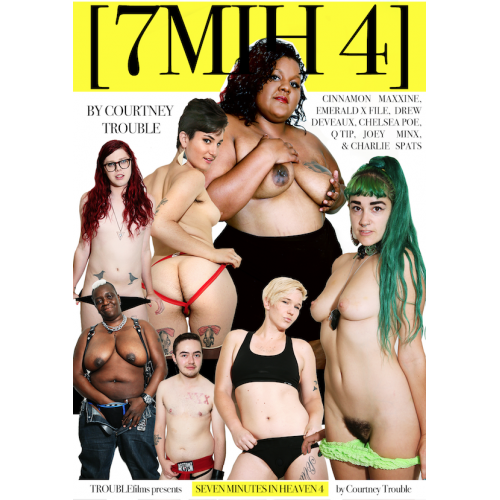 SEVEN MINUTES IN HEAVEN 4 is a digital release, get ready for an instant download!
The film contains about 10 sex scenes, but it's hard to count!
Concluding the series, 7MIH4 takes the concept into my own home for the first time. Split between the porn studio and my bedroom, seven minutes in heaven is a completely unscripted project starring seven hot queers meeting up for a day of self-conceptualized porn sex, with no predetermined outcome. the gaze of the camera is intimate, but never all-knowing. this film relies on the fluidity and chemistry of it's incredible cast, and our ability as camera people to support them.
Purchase includes an HD MP4 playable on all popular devices, and a special package of 5×7 flyers you can keep, and even print out if you like!
---
FUCKSTYLES 2: DIRTY FUCKS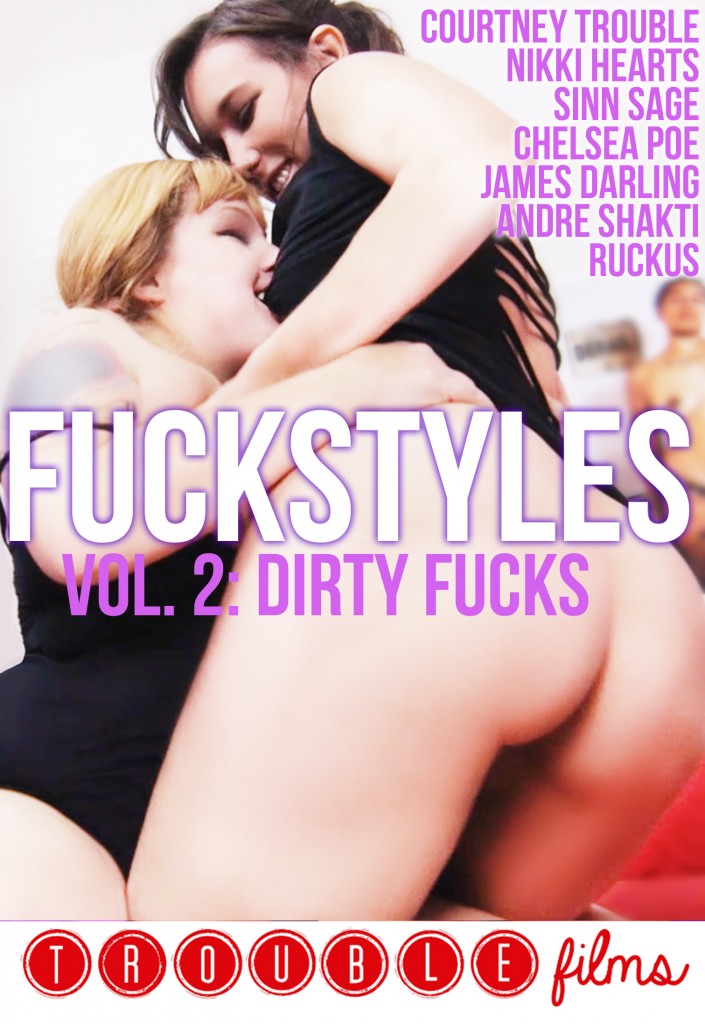 FUCKSTYLES 2: DIRTY FUCKS | Released June 2014
from the depths of courtney trouble's dirty mind:
new queer porn classics sure to make yr head spin
hot dyke couples, trans men, trans women,
& even some gorgeous gay boys
all dirty fucks ready to rock yr world
fuckstyles
a hard core porno mix tape
---
GIRL PILE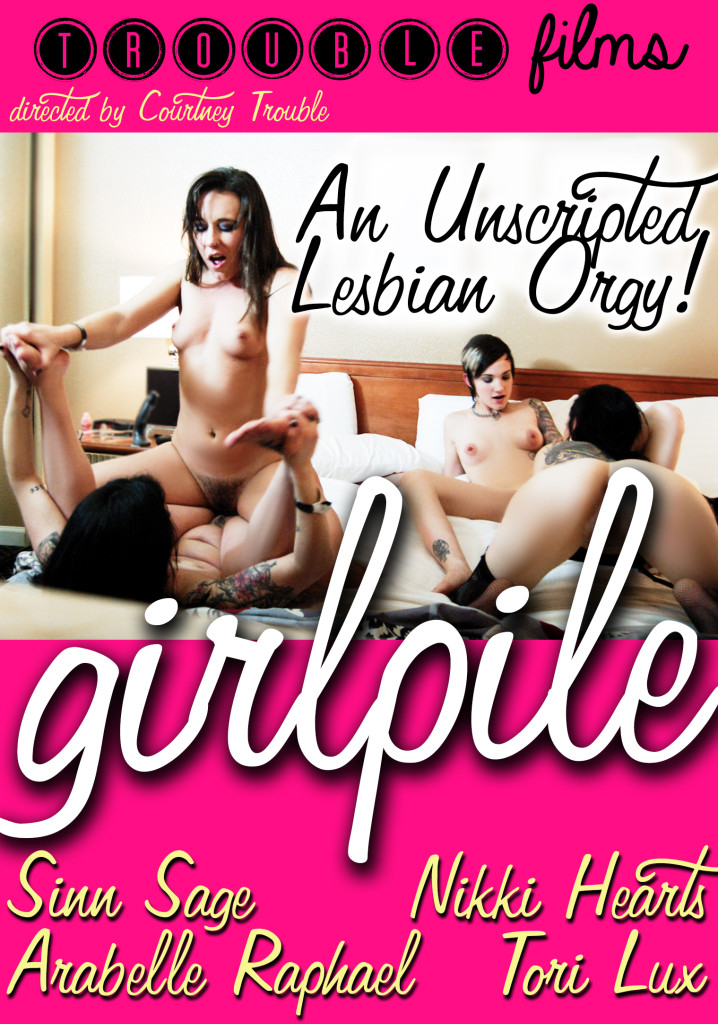 GIRL PILE | Released October 2013
QPTV VIP Members: WATCH NOW FOR FREE
GIRL PILE may be the best lesbian porn film ever released. Porn's girl craziest superstars Sinn Sage (AVN 2013 Winner, Best All-Girl Scene) hooks up with Tori Lux, Nikki Hearts, and Arabelle Raphael to get super slutty, sweaty, and raw.
GIRL PILE is presented unscripted, unedited, unrehearsed, and untouched so you can see through Courtney Trouble's signature hardcore HD camera work, that these women are madly attracted to each other, super excited to be fucking each other, and will do anything to get each other off. There's NOTHING formulaic about this adult film, and we're proving it by leaving it completely uncut. These seriously sexy babes leave no hole unfucked, no mouth unkissed, and no audience member wondering if they really like it.
Join QueerPorn.TV and watch this film and the entire QPTV catalog, or, buy it on VOD
---
FUCKSTYLES OF THE QUEER AND FAMOUS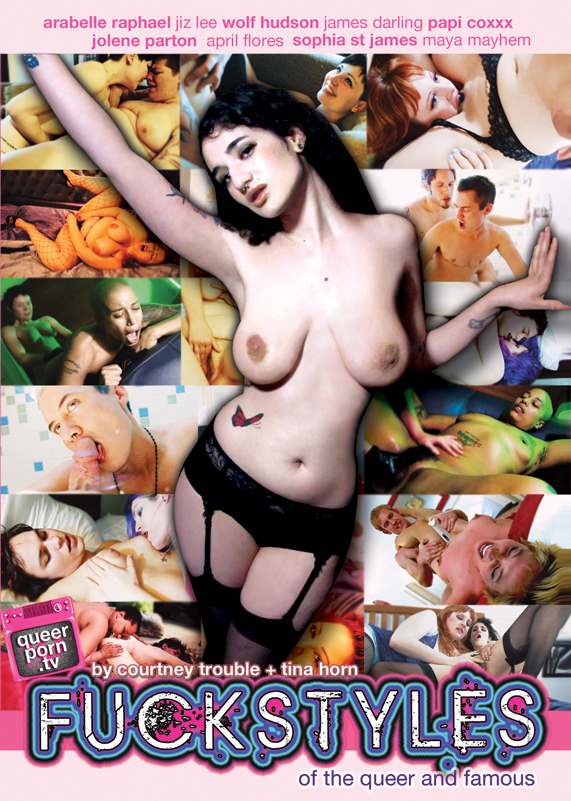 THIS IS HOW YR FAVORITE QUEER PORN STARS LOVE TO FUCK!
We gathered our favorite queer porn stars together (including Jiz Lee, James Darling, Wolf Hudson, April Flores, and Arabelle Raphael) to make a hard core porno mix tape just for you! We gave these babe complete freedom to be their nasty selves, and they gave us rough sex, double penetration, anal sex, pussy eating, blow jobs, strap ons, finger banging, squirting, POV, masturbation, doggy style, romance.. and loads and loads of real orgasms!! This is the kind of sex queer porn celebrities love to have – and you get to watch! This DVD has it all: cool queer babes, gushing wet orgasms, and great chemistry!
QPTV VIP Members: each scene streams separately in full in our member's area!