I Got Rimmed for Queer Porn TV and I LOVED IT!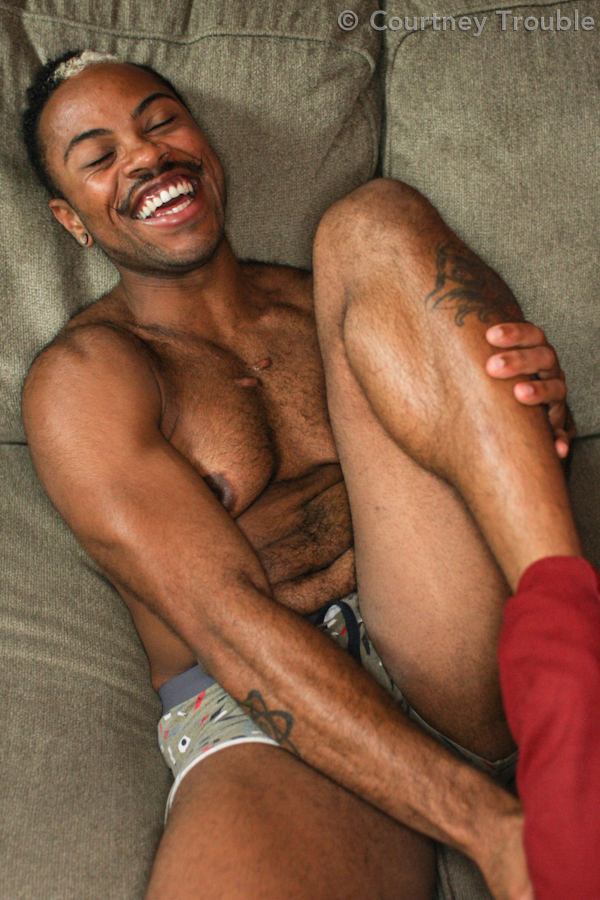 Location: Oakland, CA
Identities: Queer, Trannyfag, Switch, Pervert
What makes you queer? Loving all genders and body types makes me queer as well as being transgender.
How has being a queer porn star changed your life? It's changed my life in so many ways. Not only did it open my world up to a lot of amazing radical smoking hot queers. I can see how it's helped me in my every day life with being more assertive, and truly going for the things I want.
Pitch your life as a reality tv show: Jade the family man helps out and visits his family anytime he can. He goes to work every day, Cutting prescription lenses, helping the world to see. Little do they know what goes on behind closed doors. The double life he is living and loving. Optician by day pornographer by night.
Dish about a hot exhibitionist experience: Yes! Last year at burning man when attending the strap-on-athon, I remember looking around and seeing everyone having a great time there were helpers passing out lube and safer sex barriers,  tones of people being fucked and fucking. Playa dust everywhere, and crazing looking lighting. Then I turned my head to the entrance just as a good friend of mine, I've practiced acrobatic yoga with in Davis walked into the dome. I quickly walked over to her and said oh my god acrobatic fucking she smiled at me and said Yes! I put my back on the ground and lifted my legs. Lifting her up in the air with my feet. Another person got on top of her, and started to fuck her. Then another person come over and started sucking my cock. No play party I've attended since then has topped that experience.
What is your favorite sex toy? My hands, Fingers, tongue, and cock( my Bio one and my Vixskin )
Shameless self promotion: Follow me on twitter @Jadephillipsxxx
Tell us about your QPTV scene(s.): The scene that I did for QPTV was great. My best friend and I decided to get down and dirty for the camera having fun and trying out some new positions. The set that we ended up using for the scene was perfect for what we wanted to do, and there was this a super fun position I'd been dieing to try out which finally happened for me.