I fuck for money on Queer Porn Tv, and I fucking love it!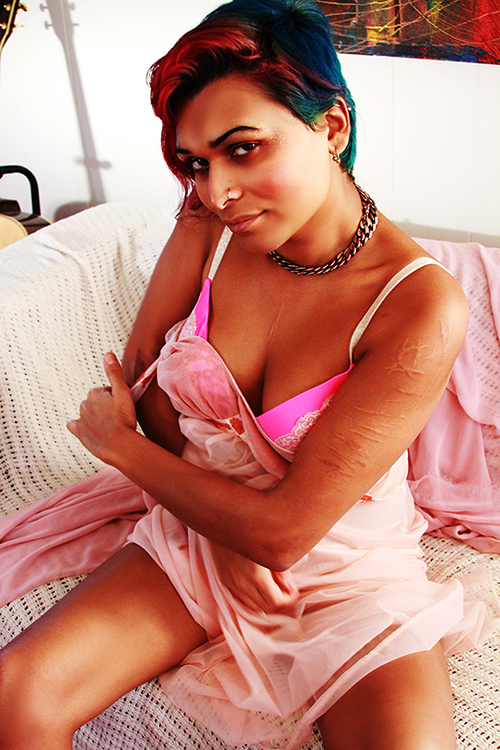 Gender:
Girl!

Location
: SF

Identities
: Dyke. Bitch.

What makes you queer and/or sexually transgressive?

Mostly, I'm a girl an I fuck girls. The way I fuck girls helps, too.

How has being a queer porn star changed your life?

I'm getting paid to fuck more cute people!

Pitch your life as a reality tv show:
"Five twenty-something dykes dive into a harrowing world of drugs and sexuality exploring San Francisco's queer underbelly."
Dish about a hot exhibitionist experience:  A partner and I took a girl to my best friend's birthday party and fucked her on the birthday girl's bed. People were wandering into the room, getting things, commenting on how hot we were. It's like we didn't leave the party at all! So hot.

What is your favorite sex toy?

A cute girl's fingers.

twitter username:
@hayleyfingers

Tell us about your QPTV scene:

It was my first time fucking a trans guy, and I gave him his first fisting! It was DELICIOUS, let me tell you.