"Mistress Lita dominates me sensually, allowing me to worship her legs and feels before putting her hands and feet inside me! Mistress Lita knows I love big insertions in my tight, wet pussy. She knows I love dominant women deciding how I cum, when I cum, and with what inserted inside. Mistress Lita makes herself cum with a Hitachi while putting her foot in me. She fists me on my back and then with me on all fours. She warns me, she will destroy my pussy but she warms me up so well that instead, i squirt everywhere!" -Courtney Trouble


---
Dylan Ryan and Suzie Spindryft have a sexy strapon switchoff filled with pussy eating, squirting, fisting and a lot of pleased moans!
Filmed by Jacqueline Mary, edited by Ajapornfilms
VIP Members: Watch This Now:
(This video only works if you're logged in!) Not a member yet? Get Instant Access!

Want access to more? get twice as much queer porn when you use your login at QueerPorn.TV over at IndiePornRevolution.Com, when you're a Courtney Trouble Fan Club Member!
---

…Yes Mistress…

In
Fetish Fvckdolls
, Stefani Special shines as a star submissive bottom for her mistress, Mistress Kara. After a collaring ceremony, Stefani is treated to a "torture" session, her genitals in distress as Mistress Kara lovingly clamps them and spanks the tender areas all around them. This scene is 45 minutes of pure lust and servitude, as Stefani slips deeper and deeper into sub space and ends up tied to a bed getting forced to cum with a Hitachi bound to her thigh. If you love hot trans girl submissive sex, this might just be the one that takes YOU over the edge too.


How do you enter the circle?
In perfect love, and perfect trust.
The Circle starring Artemis Moon, Robin Mae, Charlie and Milo is a true homage to The Craft, a 90's cult classic where four witches get a little too close. In this version, the witches smoke weed and masturbate like they're possessed – I think we like this version better? You be the judge!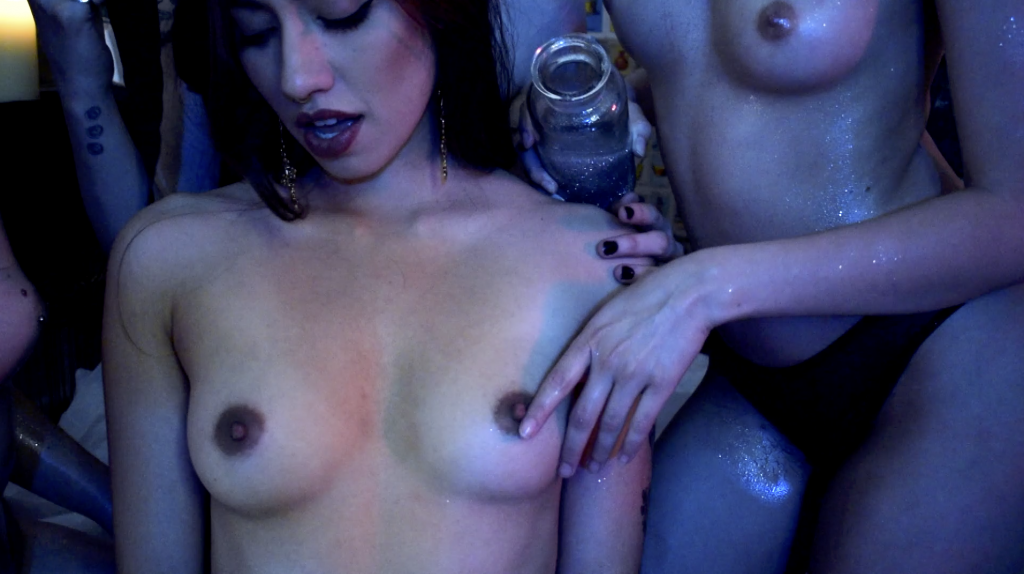 The four young witches cast a circle and light a joint. High and inspired, they levitate Robin during 'light as a feather, stiff as a board' and she feels someone – or something, touching her. After that, Charlie initiates the other witches and they take turns writhing in the middle with a vibrator. The evening turns into a wicked orgy, everyone anointed in glitter and cum. Spectacular editing, music, lighting, acting, and some real magic makes this a very special Halloween at QPTV indeed.
Part of Charlie Bee's Film Club!
Screenplay and editing by Charlie Bee
VIP Members: Watch Now!

One of the best parts about QueerPorn.TV is that it's produced and directed by performers. Every aspect of what we do can be attributed to creative feminist sex workers dedicated to kicking ass at all aspects of their crafts and careers.
It's with our deepest pleasure to present Joey and Andre in this KNOCK OUT scene, directed by the incredible performer/director Mona Wales.
Andre, dealing with a nasty catcaller, ducks into Joey's house for some relief (in the form of passionate make outs, fingering, fisting, and hitachis) before heading out to take on the world, and the catcaller, one more time.
Credits:
Directed, Shot, and Edited by Mona Wales
Concept by Andre Shakti
Starring Joey Minx, Andre Shakti, and Geoff Millard as "The Catcaller"
Produced by QueerPorn.TV/TROUBLEfilms
Member's Only: Watch it Now!
TROUBLEfilms superstars Drew, Charlie, and Q Tip improv-ed this supercharged, genderfluid, power hungry 3 way in the TROUBLEfilms porn room during the day of the Seven Minutes in Heaven 4 shoot. It's got a gonzo feel to the camera making, putting you right in the middle. Don't worry, your gaze is a welcome addition to this kinky wresting match.
Member's Only: Watch it Now!
Chelsea invited her friend Betti over for a slumber party, only to get herself caught being a brat and told to shut up before getting punished with a giant strap on and a face sitting session. This is sexy, flirty rough sex with a strong foundation of consent and communication. Bettie doesn't settle for anything less than a completely ravished Poe – and Poe thanks Bettie with a beautiful assisted masturbation finale.
Shot by Courtney Trouble and Ajapornfilms
Member's Only: Watch it Now!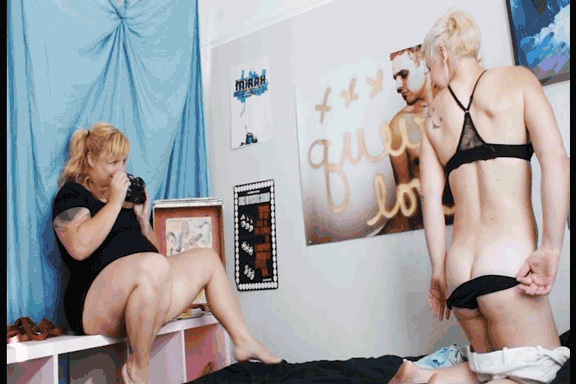 Feminist Porn Award's Heart Throb and trans activist Drew Deveaux makes her huge hardcore porno comeback, starring in this career-making scene from Trans Lesbians with Courtney Trouble. With Courtney, the two lovers can't tell up from down or top from bottom, as they trade power back and forth faster than you can perceive. There's so much fucking in this scene, you forget that these babes are bonafide porn stars, and not just mad with lust!
VIP Members: Watch This Now:
(This video only works if you're logged in!) Not a member yet? Get Instant Access!

Want access to more? get twice as much queer porn when you use your login at QueerPorn.TV over at IndiePornRevolution.Com, when you're a Courtney Trouble Fan Club Member!
---

VIP LOUNGE: WATCH NOW!  //  Buy this clip in our store!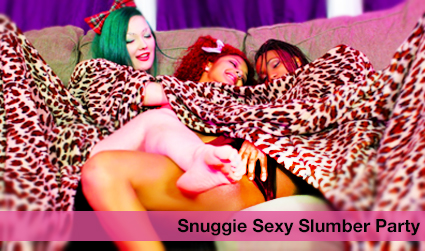 Damn, this slumber party got interesting fast! After running out of gossip mags, these femme fistettes start talking about lesbian sex and scissoring – does it work? Let's find out! this snuggie slumber party is a fucking squirtfest of epic proportions. Why can't Saturday Nights always be this great? Part Two features a special three-way triple-ended dildo scissoring situation that is NOT to be missed.
Directed by Courtney Trouble
Shot by Courtney Trouble and CocoPop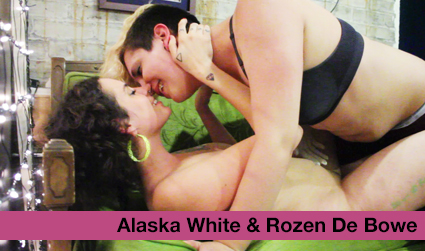 QPTV NYC returns with a brand new scene! Alaska White is a queer porn newbie with a strong will to top a hard femme. Rozen De Bowe is a seasoned porn princess who loves to get fucked with precision. Clearly, a match made in heaven. Well, Brooklyn anyways!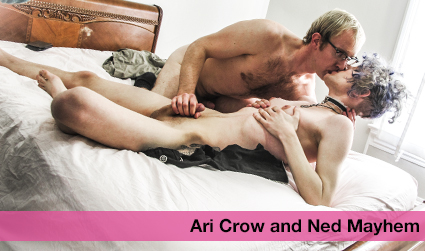 In what little set up these two allowed, we gather that Ned is a geeky, super brainiac math tutor, and Ari is a total slut who doesn't give a fuck about her homework. But 10 seconds into the scene, the props fall of the bed and these two are at it like two of the most powerful, lust-filled porn stars you've ever encountered. Little did we know that this was Ari's porn debut – and she's trying many new things on camera for QueerPorn.TV – and Ned is more than happy to eat those cherries!
Directed by Courtney Trouble, Shot by Ella Quincy, Edited by Aja Pop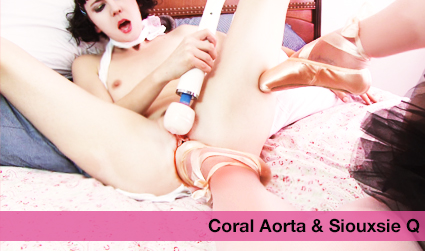 Coral Aorta and Siouxsie take age play to a whole new level by role playing two teen ballerina sisters fighting to be prima. Siousxie Q makes headway by taunting Coral with sex toys and brutal strength – but can she resist Coral's sweet, sexy, and totally nasty switch moves? Let's just say, these ballerinas know their positions – and maybe Coral will earn her right to wear pointe shoes, but ONLY after she get's FUCKED with them.
Already A Member? Watch Full Scene Now! Click on this link to watch in VIP Lounge!
Not A Member Yet? Poor You! Join Today!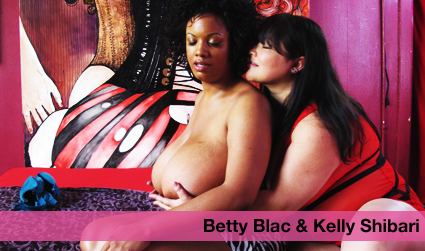 BBW porn queen Kelly Shibari finally makes her way to the Queer Porn TV set, if only to perv out on a newcummer! Betty Blac loves fucking girls, but her very first girl/girl scene was saved just for us, and Kelly in a rare appearance as a TOP!
VIP Members: Watch Now!
More Information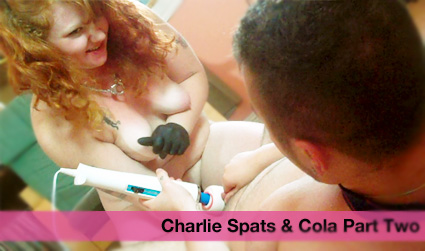 Charlie Spats and Cola are back for this exciting finale to their time together, which features a stunning redhead femme Cola fucking trans man Charlie Spats with her hands, adding a Hitachi to make his orgasm just that much more intense!
Length: 24.42
VIP Lounge Members, Watch Now!
---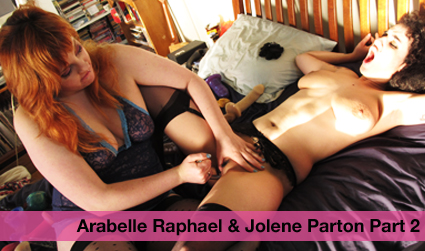 In part two of this delicious scene, Arabelle and Jolene, two seriously lusty ladies, continue their doldo frenzy! Steel nJoy wands, silicone dicks, and realistic strap ons are plowed into every available dripping wet hole, including Arabelle's luscious ass! The grand finale is like nothing you've ever seen in porn, as the babes trade off the Hitachi vibe to get hard and screaming on a hand crafted wooden double dildo!!! These girls are hella not faking it.
Run Time: 11.00
VIP Lounge Watch Now for Free
Log In | More Information
---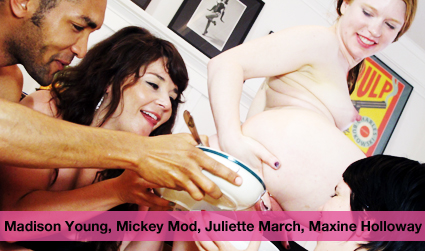 Madison Young takes her performance art to a new level with a little help from her horny housemates in this appetizing foursome! Exploring objectification and taboo erotic juices, Madison makes herself into the perfect breakfast. First she gives provocative head to AVN-nominated Mickey Mod's banana. Then she becomes a human juice maker, writhing squealing and cumming on a Hitachi Magic Wand. Femme hussies Juliette March and Maxine Holloway join Mickey in squeezing sticky oranges all over Madison's body and eating her alive with lust! Finally Madison gives herself a soy milk enema and expels it into a cereal bowl, which the happy group hungrily consumes. Run Time: 12.05