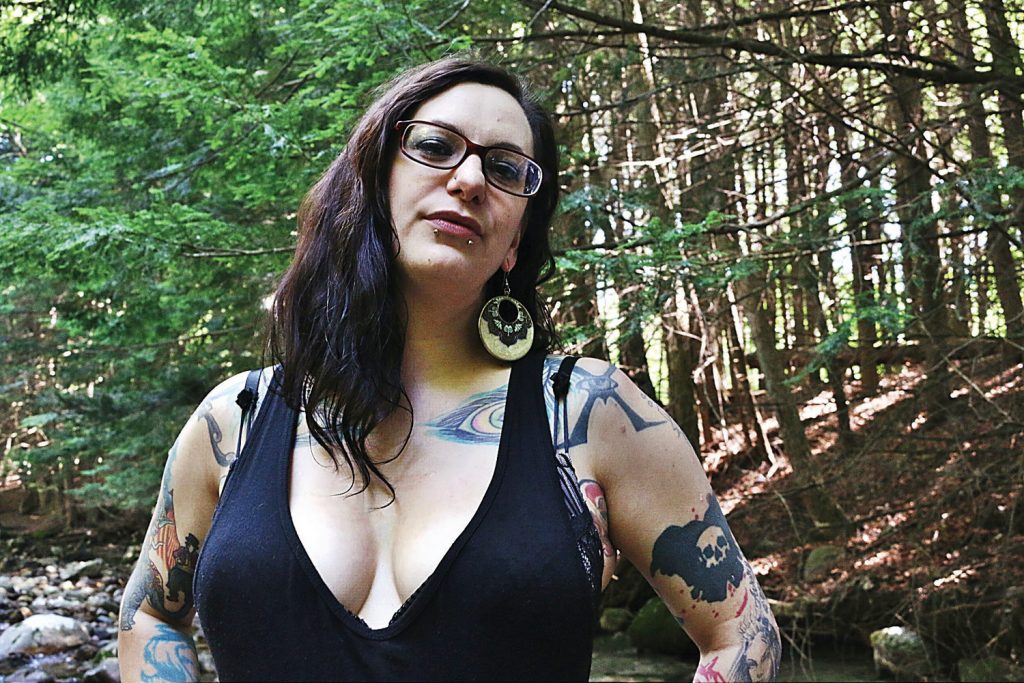 Bio: My QPTV scenes are all really different. I have My film "The Training of Poe" starring Chelsea Poe in the Trouble Films network. Nominated for a 2018 Xbiz award for best BDSM feature, won an honorable mention at Toronto International Porn Film Festival, and an honorable mention at Seattle Erotic Cinema Film Festival. I also have this lil short music video I shot with Courtney trouble that Heartless Productions filmed and edited and I have this adorable spanking video where I punish My real life submissive and life partner Brook Rain for watching porn on tube sites. I also have several photosets of varying degrees of cuteness and kink and I have SO much more cool and interesting stuff planned to release this year.
Name: Bella Vendetta
Gender: cis female
Location: The Mountains of western Mass
Identities: Queer, Femme, FemmeDaddy, Top, Mistress, Domme
How has being a queer pornstar changed your life:
My involvement with the adult industry has made Me the most intense connections allowed Me to travel, fund My art, connect with folks on a deep level promote understanding and safety and in general has made My life really fucking awesome.
Favorite sex toy: single tail whip
links: