Courtney Trouble
suspended and fucked
in a straight jacket
by Julie Simone
in a strap on.
shot by jacqueline mary
directed by courtney troubl
all ropework by Julie Simone
shot on location with AVN Hall of Famer Miss Julie Simone
(there is a cooling fan, needed that day for cast and crew comfort, audible in the scene.)
Buy Clip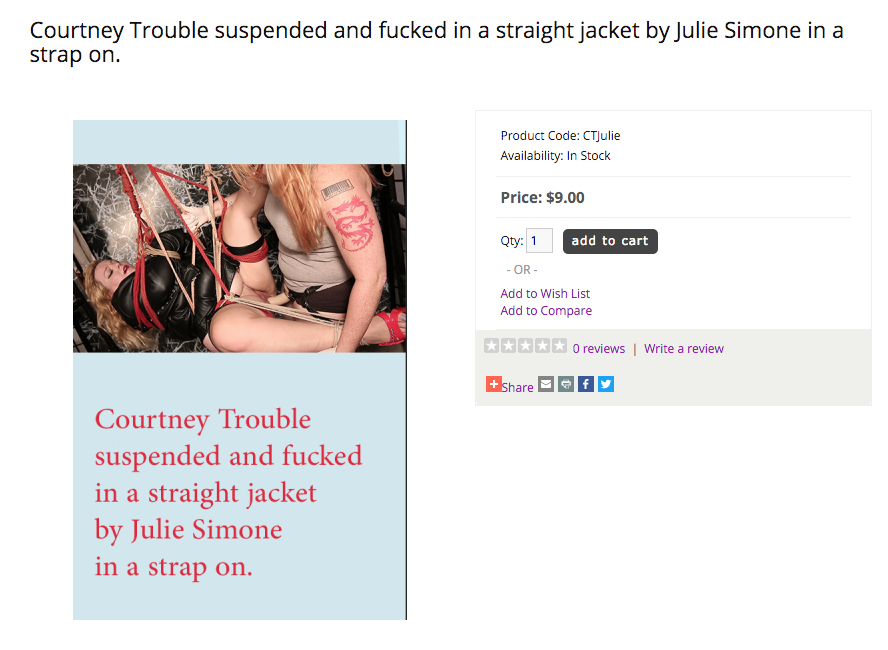 Member's Only: Watch it Now!