I showed up on time for QueerPorn.TV and I Loved It!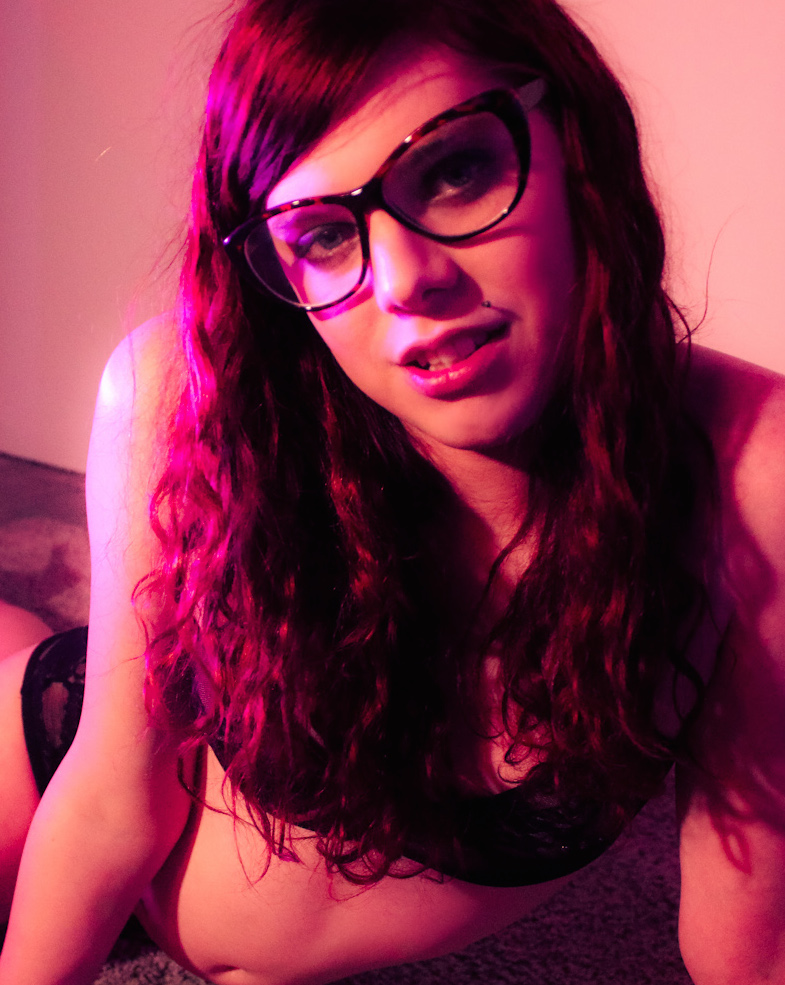 Name:
Chelsea Poe
Gender:
Trans Femme

Location:
Oakland via Grand Rapids, Michigan
Identities:
Queer, Femme, Dyke, Trans, Submissive, Switch
What makes you queer?
My attractions, my understanding of my own gender, my gender expression and the way i have sex
How has being a queer porn star changed your life?
Its opened up an entirely new world to me. I moved to the bay to become a queer porn star and get lost in the world of sex positivity, kink, and one of the world's largest queer communities. If it wasn't for queer porn I can confidently say I would still be shooting porn in friends basements in Michigan instead of making it for queers all over the world to watch. Just knowing that your porn is having an impact of people to feel more comfortable with their own sexuality/bodies is beyond rewarding.
Pitch your life as a reality tv show.
It would be a queerer version of skins with less drug use and a little more bdsm
What is your favorite sex toy?
Ball Gags
Tell us about your QPTV scene(s.)
My scene was with the lovely Hayley Fingersmith. It was a total joy to shoot with Hayley and Aja Pop was directing which made it two trans women being shot by a trans woman also editing the footage so it  made it really is a special thing. I believe getting the trans narrative in porn is really important because so often our perspective can get ignored within mainstream porn. This was the first porn scene I ever had anyone get 3 fingers in me which was beyond awesome and something I really never knew i could do. Hayley and I booked this shoot nearly 6 months before we shot and knowing this was going to be one of the first things I did after moving to the bay was really exciting