Aah gaaa aaah aheesh coogh aaah ay loufed eeh! (Translation: I gagged on Papi's cock and I loved it!).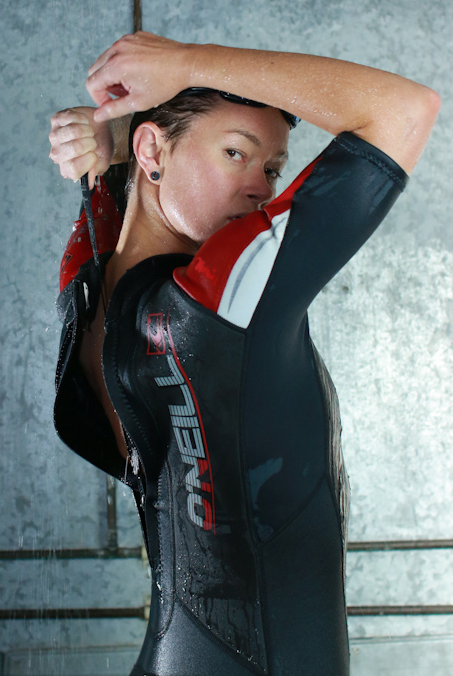 Jiz Lee
Location:
San Francisco CA & Makawao, Maui, Hawai`i Nei
Identities:
Queer, Genderqueer, Dorky Geek, Geeky Dork, Mixed, Hapa, Pleasure Activist, Artist, Philanthropist, Author, Sex Worker.
What makes you queer?
Being honest and vocal about my sexual desires, and supporting others who do the same.
How has being a queer porn star changed your life?
My first scene (Shine Louise Houston's "The Crash Pad") was shot in 2005. Since then, I've appeared in over 200 projects, from indie to 'mainstream' and in over five countries. It's been a whirlwind, a journey, and always, a rewarding work-in-progress. Through porn, I discovered myself as a desirable, confident sexual being. I've found opportunities to be vulnerable, to take risks within a safe environment, to find and assert my boundaries, and to articulate my sexual agency. Porn helped me developed new skills. In 2007, I started blogging and am now a published author and am working on my first book. It's thanks to porn that I am invited to speak on queer sexuality at colleges — including those I could have never attended due to either admission or tuition, such as Princeton and Stanford. In doing so, I overcame (for the most part!) a fear of public speaking, enjoying discourse about consent, diverse representations of gender and sexuality, and furthering sex work as worthy of academic attention. Once you do a porn scene, you're forever a porn performer. Each project I do is a choice, and as long as I feel reward, curiosity, and excitement, I'll continue to work — hopefully into my silver fox years! As I consider each project, the choices I make help define my desires and public motivations, challenges and identities. But I'm not alone. Porn has also been a place where I've met some of the most determined, intelligent, caring and supportive of friends. I consider myself pretty fucking lucky.
Pitch your life as a reality tv show.
Ugh… I can't stand reality tv!
Dish about a hot exhibitionist experience:
My 30th birthday takes the cake. It was a 30 person queer sex orgy filmed on CrashPadSeries.com on 10/30/10. Everyone volunteered their time as a birthday gift to me, choosing to be as sexual as they like, whether engaging in sex on camera or participating as a voyeur. It was a collection of friends, lovers, and I'm hoping it wont be the last time!
What is your favorite sex toy?
Right now, my favorite toy is non-latex barriers! I've been exploring dental dams as safety AND sensation. The taut material lends a different feel to oral sex, one that I've found incredibly erotic. I've also enjoyed strap-on dildos, harnesses, vibrators, speculums, and rope. You can find more of my favorite toys linked on JizLee.com. And I'm happy to make recommendations. Seriously!
Tell us about your QPTV scene(s).
My shoot with Papí Coxxx: Papí's been a huge inspiration and support for me in a number of ways, particularly around asserting my genderqueer identity. When we met, they were one of the few porn performers who also preferred gender neutral pronouns. It's incredibly validating to be able to share genderqueer experiences. The scene was sweet and fun, and we invited visual artist Suzanne Forbes to draw us as we fucked. I liked adding an artistic, art deco element to the scene.
My shoot with Courtney Trouble: Courtney and I had a lot of fun demonstrating squirting/ejaculation for a sex ed video commissioned by Smitten Kitten. We used a speculum, turned sideways to expose the squishy, spongey tissues inside the front hole. The results are never before seen look at an extreme close-up of the vulva as arousal, orgasm, and ejaculation occur. Of course, we did a lot of other stuff, too.
My shoot with Lyric Seal: I met Lyric when I was speaking at Smith College. They became someone who would reignite within me a passion for performance, artful sex, and creative embodiment. Fast-forward and we're on porn-date #2, scheming ideas for our collaboration with Courtney for the forthcoming film, Wet Dreams. We — Lyric especially — had a lot of grandiose ideas for the shoot, but we ended up with Lyric's vision of filming within an elevator shaft.